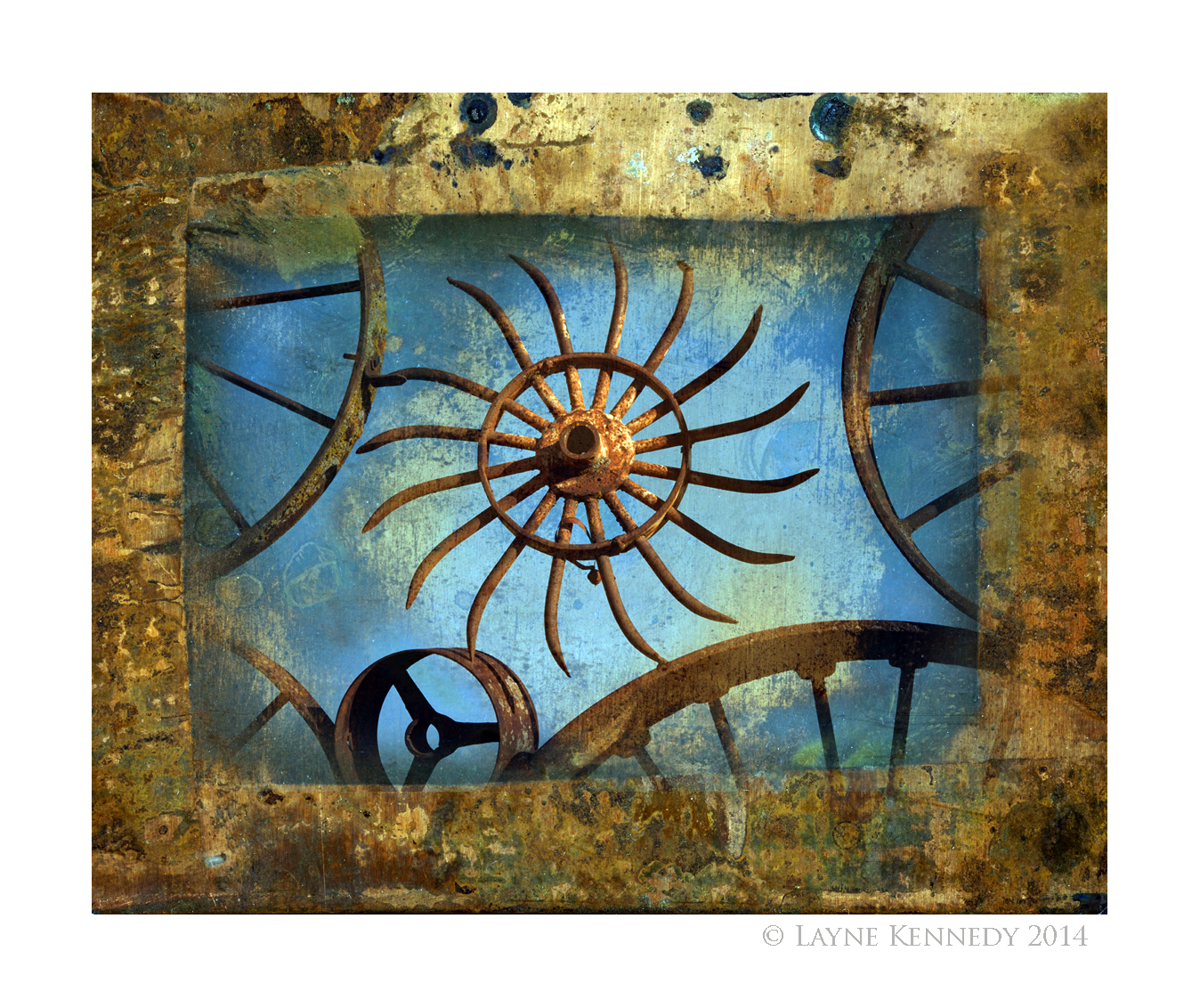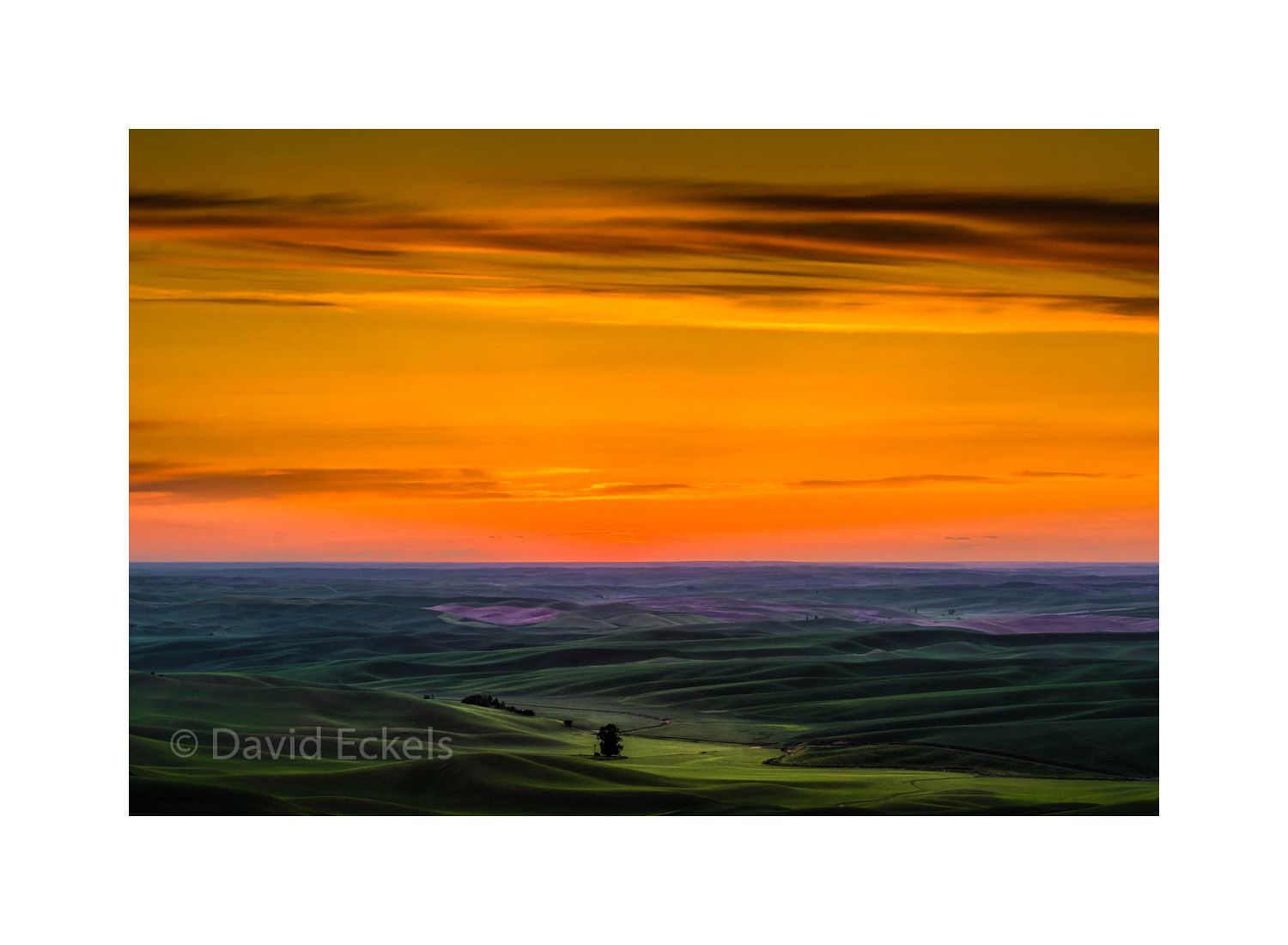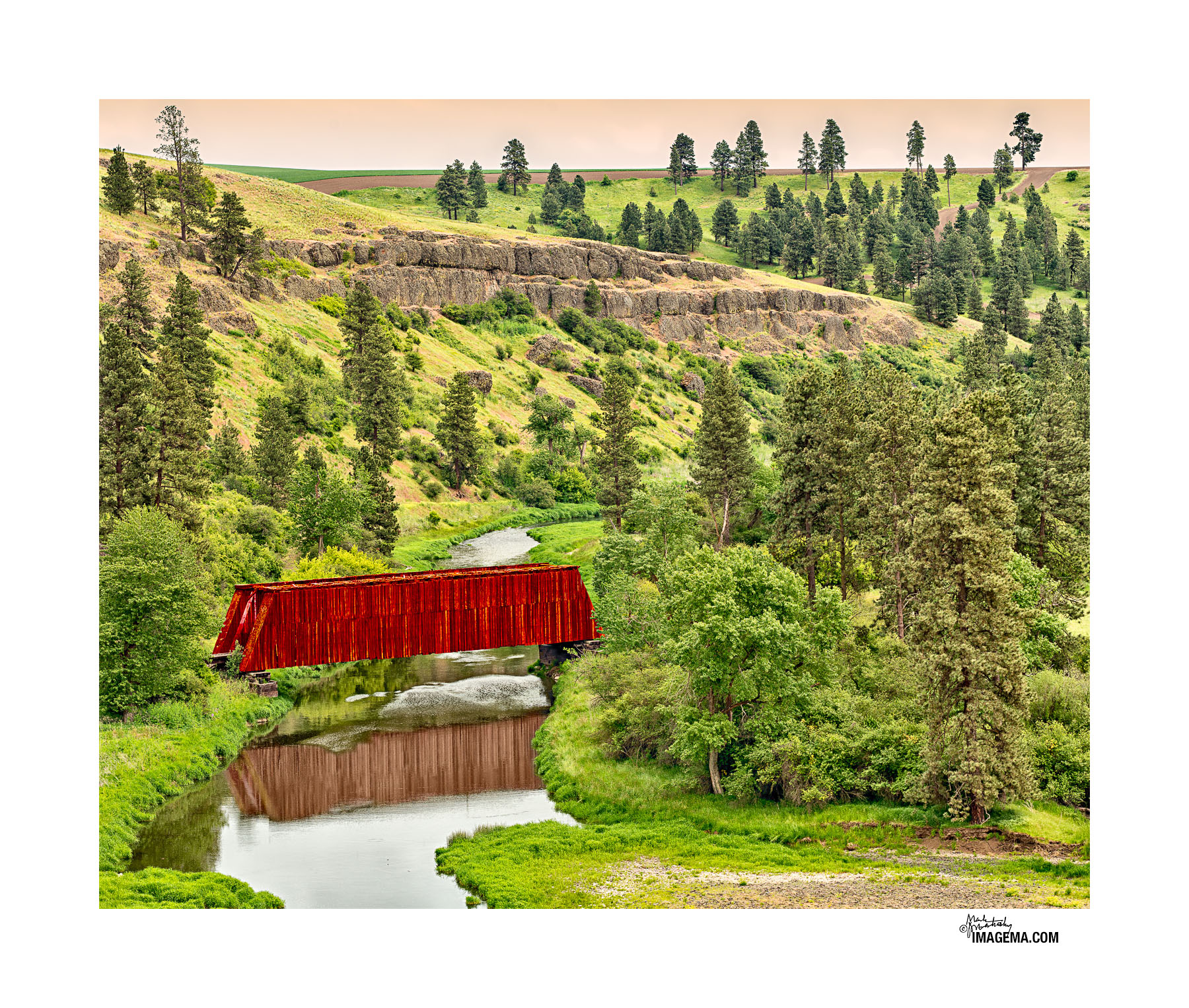 PZT: Palouse Group Shot 1
Participants of the Palouse tour were obviously in a field of their own! We snuck across into Idaho to find canola fields that were stunning. What a fun morning...
PZT: Palouse Group Photo 2
When he saw how much fun we were having in the PhotoZone, this guy was just dyin' to join us!
Palouse Cover Bridge © Mark Alberhasky
PhotoZone's own Layne Kennedy ponders the Palouse from a unique vantage point... and gives Erica pause in the process!
Sun Kissed Ridge © Mark Alberhasky
540mm view from Steptoe Butte seconds before the sun went nuclear in the next frame...
Steptoe Squint © Mark Alberhasky
Amazing the difference a few seconds make when your light source is the rising sun.
Standing Canoe Wave © Mark Alberhasky
Who knew that a pile of welded canoes could be so damn cool (or that an iPhone panorama was perfect for squeezing them all in)!
Crossin' the Line
I saw the sweeping lines of asphalt and lush hills, and as I was shooting the semi rolled in and gave the still... life.
Palouse Back to the Future © Mark Alberhasky
A backlit dust trail turns to fire... or is that a Delorean streaking through the frame?
Grain Silo Panorama © Layne Kennedy
Grain Silo Palouse © Mark Alberhasky
...while Mark went tight.
Palouse Puzzle © Mark Alberhasky
Simple lines, light and a small clump of trees soothe the soul
Wagon Wheel Country © Mark Alberhasky
A unique window into the rural landscape of the Palouse.
Palouse Tree Tunnel © Mark Alberhasky
Asymmetric symmetry with a tiny red barn for the period at the end of the sentence.
Palouse Utopia © Mark Alberhasky
Can you say screensaver? Nature threw me an easy pop-up.
Canola Silhouette © Layne Kennedy
Joel becomes a willing participant in Layne's viewfinder.
Storm Over Palouse Hills © Layne Kennedy
Nothing beats a splash of light against a dark sky
Wagon Wheel Frame © Layne Kennedy
A wagon wheel fence actually frames the yard, so why not frame the barn too.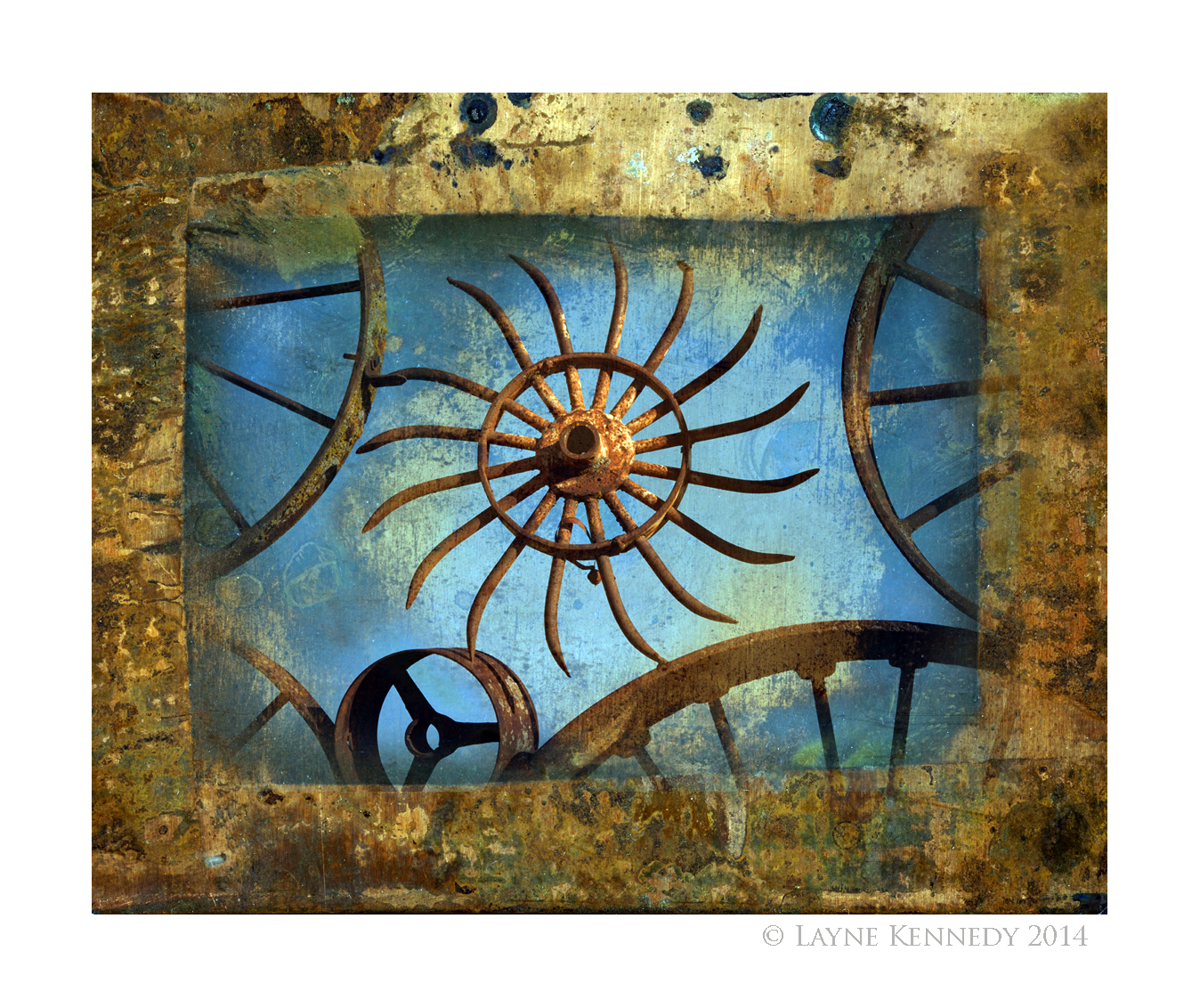 Shifty (gears) Skies © Layne Kennedy
Workin' the wheels in the Dahmen Barn fence, Layne steps it up.
Old Cadillac Grill © Layne Kennedy
An antique wash compliments the antique auto found scouting in the Palouse.
Shooting in the Palouse © Mark Alberhasky
David scrambled up a hillside just to look great in my shot... not. ; D
The Bottom Line © Mark Alberhasky
Can(ola) it get any better than this? Only by staying in the PhotoZone for your next adventure Dave!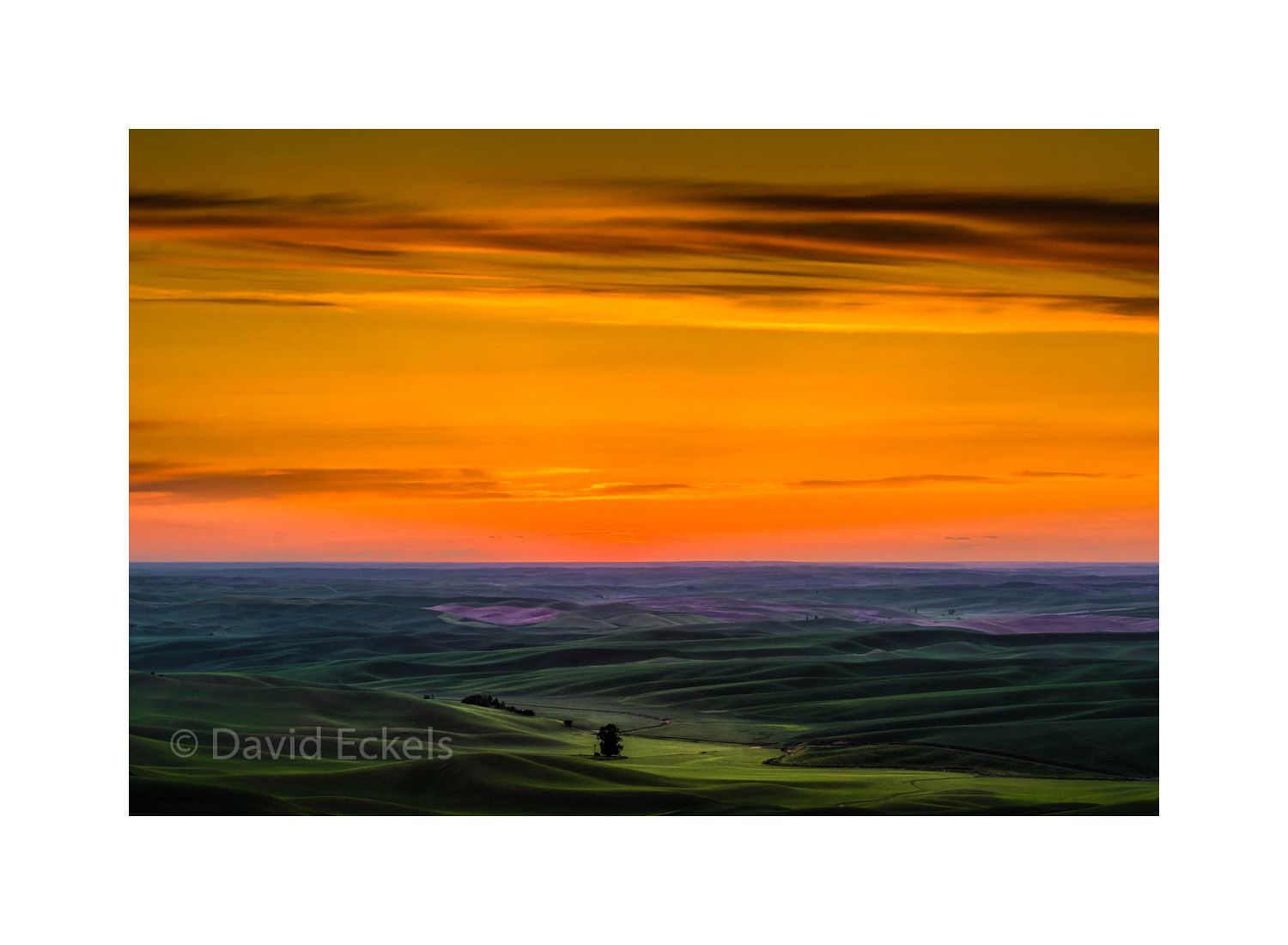 Palouse Sunset © David Eckels
The last frame of sunset proved to be the best of the evening.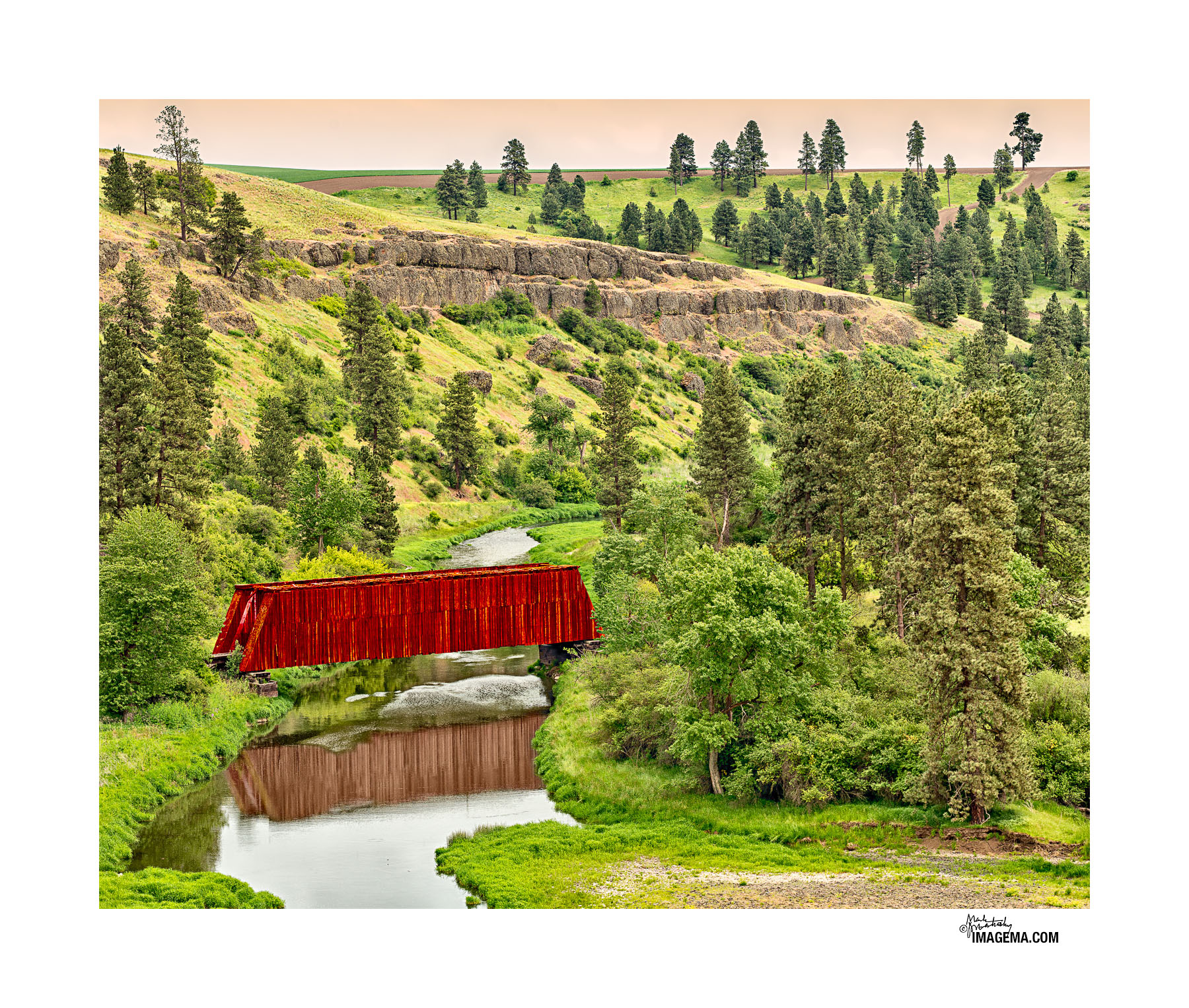 Once Upon a Time Covered Bridge © Mark Alberhasky
Once I repaired the wood I figured a fresh coat of red was a no brainer...
Palouse Rorschach © Mark Alberhasky
Take gently rolling green agricultural hills, mirror image them, and you've got a very interesting visual. What do you see?